Pakistan
Countrywide rallies, sit ins to express solidarity with Revolution March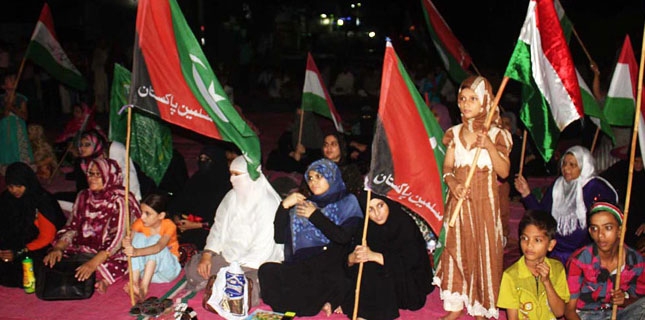 Shia supporters of Majlis-e-Wahdat-e-Muslimeen and their allied Sunni parties' supporters staged rallies and sit-ins in all over Pakistan in solidarity with the Revolution March outside Parliament House. 
In Karachi, they gathered at Numaish Chowrangi. Allama Mubashir and Ali Hussain Naqvi of the MWM were leading them. Their supporters also staged sit-in on main Shahrah-e-Faisal. Pakistan Tehrik-e-Insaf also joined the MWM-SIC-PAT rallies in some areas.
The supporters also blocked Faizabad Rawalpindi interchange. In Lahore, they staged rally in Thokar Niaz Beg and also staged sit-in. They were marching towards Raiwind Palace of Prime Minister Nawaz Sharif.
Entire Pakistan including Quetta, Gilgit-Baltistan, Parachinar, Peshawar and other important cities were witnessing an effective anti-Nawaz protest campaign. They were demanding ouster of Nawaz Sharif for electoral frauds and Model Town massacre.
The protestors were raising slogans against the PMLN government, Prime Minister Nawaz Sharif and Chief Minister Shahbaz Sharif.