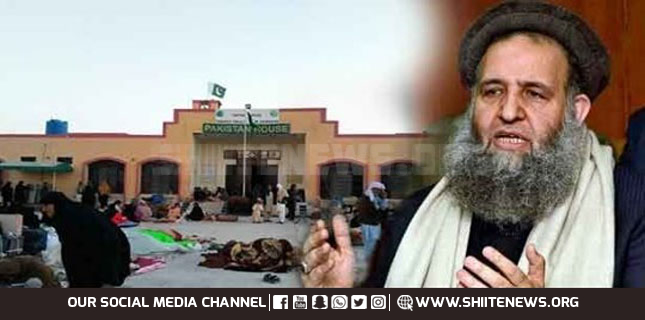 Pakistan plans directorates to facilitate Zaireen in Iran and Iraq as concerned ministry finalised pilgrimage policy.
Pakistan plans directorates
Reportedly, Federal Minstry for Religious Affairs has finalised Ziarat or Pilgrimage Policy for Pakistani pilgrims.
Ziarat Policy
As per that policy, Pakistan government will set up offices in Iran and Iraq holy cities like they have offices in Saudi Arabia.
However, details of the policy remain undisclosed. But, reports had it the policy aims at facilitating Pakistani Zaireen in Qom, Mashhad, Karbala, Najaf, etc.
Backgrounder
Earlier in the month of July this year, prominent Shia Islamic scholars attended the government meeting for consultation on Ziarat policy.
Most importantly, Ministry of Religious Affairs had begun working on a policy on pilgrimage to sacred shrines in Iran, Iraq and Syria.
Mostly, Shia Muslims go to pilgrimage to those holy shrines in Iran, Iraq and Syria; hence came consultation with Shia scholars.
MWM leader Allama Raja Nasir Abbas Jafari, Ummat-e-Wahidah leader Allama Amin Shaheedi and SUC leader Allama Arif Wahidi attended.
Furthermore, Syed Ghazanfar Mehdi and many other Shia notables also attended the consultative huddle.
Federal Minister for Religious Affairs Pir Noorul Haq Qadri chaired the meeting.
Moreover, adviser to the PM on Overseas Pakistani Zulfi Bukhari, Parliamentary Secretary Jahangir Aftab and federal secretary Mushtaq Ahmed also attended.
Meanwhile, government sources said the meeting aimed at taking the stakeholders into confidence.