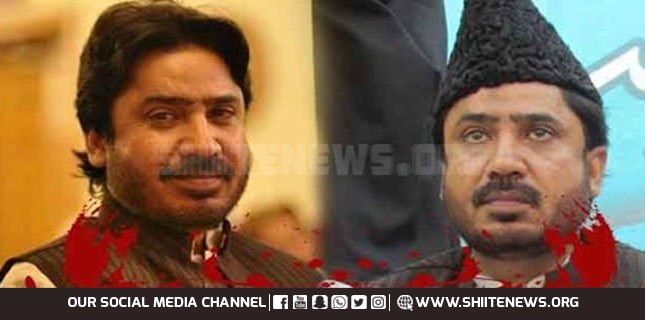 7th anniversary of martyrdom of Allama Aftab Hyder Jafari observed in Karachi on Thursday.
7th anniversary of martyrdom
Unfortunately, killers of renowned Shia Islamic scholar and banker Allama Aftab continue to escape justice.
However, his family, his friends and many in his community continue to remember him even today.
All miss Aftb Hyder Jafari
Notably, the community recalls his speeches and bold stance on burning issues. His bankers friends too miss him.
Allama Aftab – a profile
Son of Meraj Hussain, Agha Aftab spent his life in Karachi's Lines Area.
During his student life, he joined ISO because of its anti-imperialist ideology.
Later, he chose banking sector as a profession wherein he elevated to vice president of a private bank.
Martyrdom
Moreover, ferocious terrorists targeted him near Parking Plaza Saddar while he was on way to office on Nov.06, 2012.
His targeted murder left the entire Shia community in shock and grief because they saw it an irreparable loss.
502 Shia Muslims embraced martyrdom in 2012 due to takfiri terrorist attacks
Allama Aftab – a defender of Palestinians
The great martyr also highlighted Palestine issue from the platform of Palestine Foundation.
Due to his that struggle, takfiri-Zionist nexus might have plotted to assassinate him.