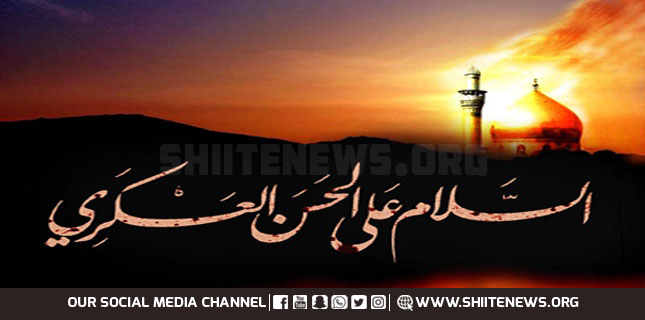 Martyrdom anniversary of Imam Hassan Askari is being observed across Pakistan today.
Martyrdom anniversary
Notably, Shia Muslims are mourning on anniversary of the Imam Askari.
Abbasid despotic and tyrant ruler had ordered to poison the 11th infallible Imam of Shia Islam to death. He embraced martyrdom on 8th Rabiul Awwal.
Millions turn azadar across the world
Although Sunnis too revere Imams from Ahle Bayt of Prophet Mohammad (PBUH), Shia Muslims follow them as divine leaders for humanity.
Hence, millions of Shia Muslims around the world remember Hazrat Imam Hassan Askari on martyrdom anniversary.
Particularly, they gather at congregations and processions to pay homage to the infallible leader.
Shia majority areas
Shia majority areas witnessed scene of grief and sorrow since Tuesday night.
Moreover, Noha khwans recited nohas while religious scholars highlighted the salient features of the holy life.
Furthermore, they elaborated how Imam Hassan Askari struggled and embraced martydom at the age of 28 years.
Imam Hassan Askari
Imam Hassan Askari belongs to noble family of Ahlal Bayt (AS) of Hazrat Mohammad (PBUH), the last apostle of God and Prophet of Islam.
However, like despotic tyrants of Umayyad dynasty, Abbasid depots too target Ahle Bayt (AS) because they consider them threat to their anti-Islamic rule.