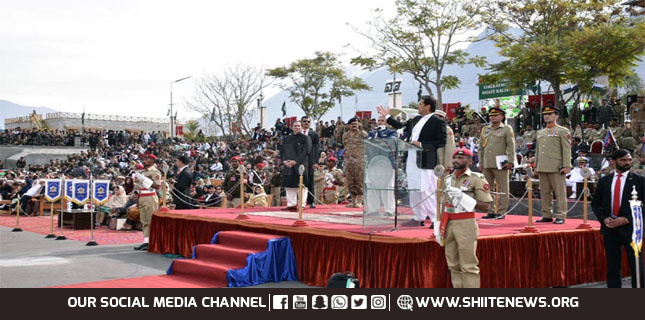 Gilgit Baltistan needs rights and not tribute from Prime Minister who addressed on the independence day celebrations in Gilgit-Baltistan.
Imran Khan addressed Azadi Parade on the occasion of 72nd Independence Day of Gilgit, in Gilgit on Friday.
He paid homage and lauded the martyrs of the region who laid down their lives for Pakistan multiple times.
Gilgit Baltistan needs rights
Specially, he paid tribute to the youth of Gilgit-Baltistan who sacrificed in Kargil, in the war against terrorism, and the heroes of 1947 and 1948.
Khan became the first prime minister of Pakistan who take part in those celebrations.
People here fought a war for independence, defeated the Dogra rule and got their freedom. And then fought in Skardu and Baltistan and gained independence there the next year in 1948.
PM Khan censures Modi
Moreover, he said that Narendra Modi played his last card by revoking the special status of the occupied territory on the 5th August.
He said the oppressive regime of Modi has imposed a cruel curfew in occupied Kashmir over the last three months.
India usurp rights of Kashmiris
PM Khan also cited that India has confined millions of people to their homes through deployment of 900,000 Indian troops.
He said India will see the spirit and more resolve of the Kashmiri people for freedom once it lifts the curfew in the valley.
He said Pakistani nation stands by Kashmiri brethren.
Khan said he is the ambassador and spokesperson of the Kashmiri people. He vowed to plead their case at every fora.
Gilgit Baltistan wants rights
However, people of Gilgit-Baltistan wants legitimate full Constitutional rights for them. Hence, many said that Prime Minister of Pakistan should take needed steps to grant them full Constitutional rights as citizens.