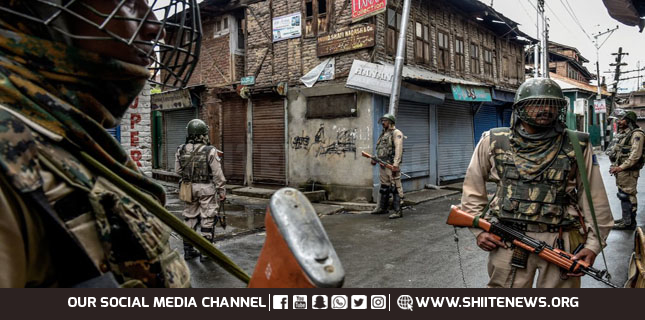 India bifurcates IOK into Jammu Kashmir and Ladakh federal territories. PM Modi-led BJP government will formally do so on Thursday.
Particularly, India aims to stiffen its hold on the region furthering its occupation of Kashmir under a new name.
Since August 5, 2019, Modi government has hardened its policy for Kashmir that it put under harsh security clampdown.
India bifurcates IOK
Two lieutenant governors
Notably On Thursday, G.C. Murmu, a former bureaucrat from Modi's home state of Gujarat, will take oath as the first lieutenant governor of the union territory of Jammu and Kashmir.
Furthermore, Indian government said that ex-civil servant Radha Krishna Mathur will take office as the lieutenant governor of Ladakh.
AJK IOK and Ladakh
Interestingly, India is deepening tension with Pakistan at the Line of Control.
That LoC or ceasefire line divides Jammu-Kashmir between India and Pakistan. And a President and Prime Minister run affairs of parts of Jammu and Kashmir on the Pakistani side. It is called Azad Jammu and Kashmir.
However, Ladakh has remained apple of discord between India and China since long. China has claimed it as their part but India has not ended her occupation.
But, August 5th order of Modi government has defamed India around the world.