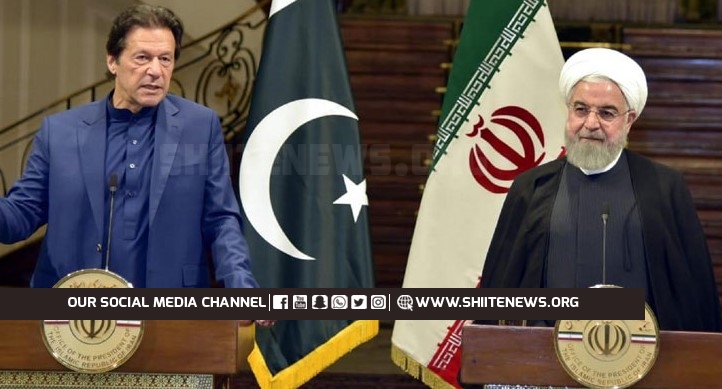 Iran lauds Pakistan sincere efforts for security in the region, Radio Pakistan reported on Prime Minister'r Iran visit.
As per its report, the Prime Minister's wide-ranging talks with the Iranian leadership amid cordiality and understanding.
Iran lauds Pakistan
Iranian side appreciated Pakistan's sincere efforts for the preservation of peace and security in the region.
Read More: Iran welcomes Pakistan efforts for Saudi Iran talks as Foreign Minister Javad Zarif said this in in an interview.
Furthermore, it reported that Prime Minister reaffirmed his resolve to comprehensively upgrade Pakistan- Iran relations.
Moreover, PM Khan apprised the Supreme Leader Ayatollah Khamenei of his initiative for regional peace and security.
Notably, he underlined that the current situation in the Gulf requires avoidance of military conflict. He further said that it also requires constructive engagement of all parties of the region.
Talking to Iranian President Hassan Rouhani and other Iranian leadership in Tehran, he conveyed Pakistan's readiness in this regard.
Pakistan remains ready to extend full facilitation of efforts for de-escalation of tensions and resolution of differences and disputes through political and diplomatic means.
Particularly, Imran Khan visited Tehran as part of his initiative to promote peace and security in the Gulf.
During his meeting with President Hassan Rouhani, the Prime Minister reiterated his commitment to further strengthen bilateral relations in diverse areas.
Specially,  with a particular focus on enhanced trade and economic cooperation. He said that close cooperative ties with Iran have always been a priority for Pakistan.