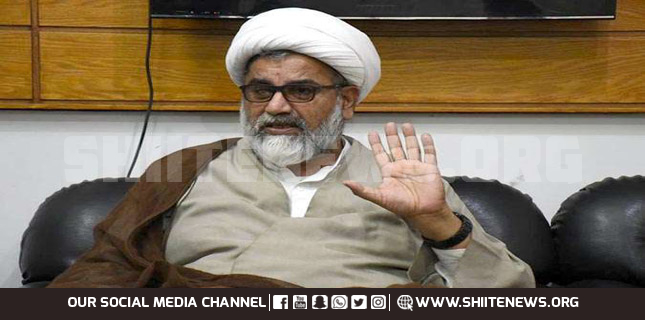 Allama Raja Nasir vows to end illiteracy as per MWM policy, saying his party struggles to that end.
MWM secretary general Allama Raja Nasir Abbas Jafari was speaking at central educational council. The party's education wing organized the event at MWM's central secretariat in Islamabad.
The party said that Allama Raja Nasir presided over the consultative meeting wherein concerned members attended.
Furthermore, MWM leader cited that Prophets of God and infallible Imams had come to end darkness.
He further said that the infallible leaders guided humanity to light of knowledge and wisdom.
Therefore, he vowed that MWM would continue to move in that direction. For that purpose, they would struggle.
Meanwhile, Nisar Ali Faizi and Allama Iqbal Behishti also spoke. They held the meeting to finalise annual educational programme.
Earlier this year, MWM leader had lauded Imamia Students Organisation (ISO) Pakistan for its services in the field of education.
Notably, Allama Raja Nasir said that ISO Pakistan has also been introducing Islamic principles and values to students.
He praised ISO members for knowing plots of global imperialist powers.
Factually, both parties agree on working more for promotion of education.
Moreover, ISO Pakistan president Qasim Shamsi welcomed them. Notably, he said unity of revolutionary and ideological forces a must to resolve all sorts of problems.
He said enemies want disunity and intra-community tension to advance their imperialist and arrogant agenda. He urged that those conspiracies have to be countered through united efforts.