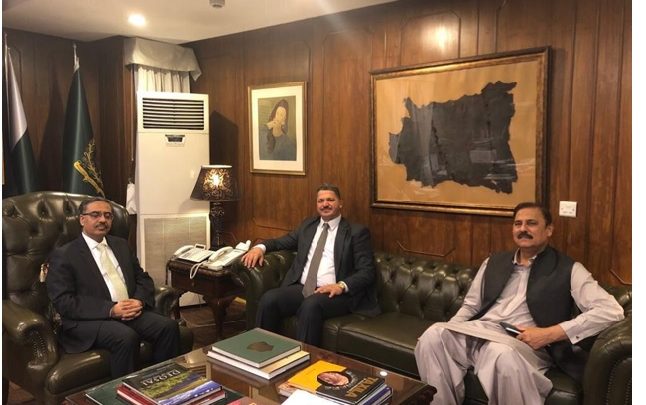 Iraqi diplomat visits Foreign Office on Arbaeen visa issue. The acting charge d'affaires Abdul Salam Saddam Muhaisen called on Foreign Secretary Sohail Mahmood.
Iraqi diplomat visits
Notably, he briefed Pakistani official on Arbaeen visa policy. Particularly, he referred to the Iraq government policy.
Furthermore, he said, Iraq embassy in Islamabad remains bound to follow Baghdad's visa policy.
However, the diplomat assured that he would try his best to sort out problems of Arbaeen pilgrims from Pakistan.
Meanwhile, Iraqi embassy also issued an official press release. It further said that both sides also discussed various issues pertaining to Embassy's work, particularly the Arbaeen visit of Imam Hussein's shrine, peace be upon him.
Referring to the recent authorization letter granted to the heads of Iraqi political and consular missions abroad. But, Pakistani visitors are granted the visit visa through the approval only from the Directorate of Residence Affairs in Iraq.
During the meeting, they also discussed situation of the two countries and their common interests and risks. Moreover, they reviewed the bilateral relations between the two countries and ways of their development in various fields.
Most importantly, Pakistani Foreign Ministry had sent a letter to the embassy requesting the Iraqi government to review that visa policy.