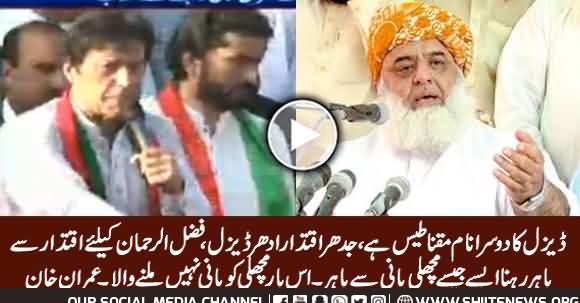 Azadi March brings pro JUIF seminaries under watch as Islamabad Capital City Police Special Branch put on alert.
As per official information, these Madaris (seminaries) likely to play cardinal role to make JUIF's anti-government show.
Since Islamabad houses 329 religious seminaries wherefrom the JUI-F may get support, including manpower. Hence, administration remains alert.
Pro JUIF seminaries under watch
According to official estimate, 28,000 students are getting education in these seminaries. And Fazalur Rehman-led party may drum up support from 207 of the seminaries.
In this regard, the capital city administration issued directives to the authorities concerned. Particularly, they all set how to deal with the Azadi march of Fazlur Rehman-led JUIF.
Special Branch of Police assigned
Furthermore, Special Branch is collecting information about pro-JUIF seminaries, teachers and students.
Under that strategy, officials are preparing the lists of those people who are visiting the seminaries.
Moreover, they are checking whom these teachers and senior students are meeting and contacting these days.
Besides, these officials are collecting details about people found affiliated with JUI-F.
Reportedly, this exercise aims at taking action against them when needed, the officers stated.
Pro-Saudi politicians fight for personal gains
Interestingly, both Fazalur Rehman of JUIF and Prime Minister Imran Khan of PTI remain darling of Saudi monarchy.
But, that common point too failed to bring them closer. Hence, political observers infer all this a result of personal interests. Fazal wants to remain relevant on political landscape. However, Imran doesn't want him to remain stronger against him.