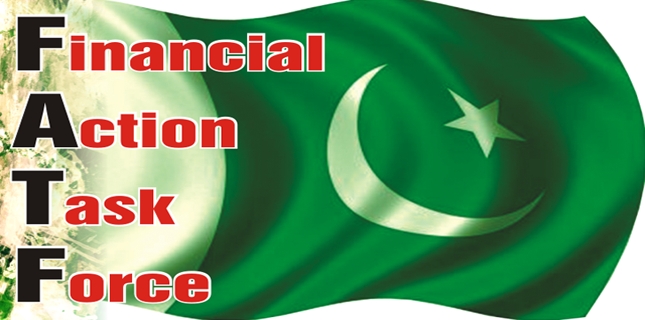 India campaigns against Pakistan on FATF blacklisting fake news that has evoked instant reaction from Ministry of Foreign Affairs.
Notably, Foreign Office spokesman rejected Indian Defence Minister's statement against Pakistan.
Furthermore, he said that India's incessant smear campaign and blatant partisanship called into question its credentials as co-chair of the Asia-Pacific Joint Group.
Most importantly, that group reviews Pakistan's progress in implementing the FATF action plan.
India campaigns against Pakistan
Particularly, FO spokesman statement came in reaction to Indian Defence Minister Rajnath Singh's statement. Indian media reported on October 1 that Singh said that the FATF can [at] any time blacklist Pakistan for terror financing."
Pakistan government position vindicated by Indian smear campaign
However, it reinforces Pakistan's concerns highlighted to the FATF members repeatedly, about India's attempts to politicise the FATF proceedings to further its narrow, partisan objectives.
Moreover, the FO spokesman expressed hope that the FATF would take notice of India's continuing malicious campaign against Pakistan. He further hoped that FATF would reject any attempt aimed at politicising FATF proceedings.
Backgrounder
In August last, Modi-led India's BJP government  once again failed in its plot to get Pakistan named in FATF blacklist for terror financing.
However, Indian media is vainly trying to hoodwink Indians by fake news regarding blacklisting Pakistan.
Notably, Pakistan government's Ministry of Finance also rejected Indian media reports in this regard.
Furthermore,  Asia-Pacific Group (APG) — the regional affiliate of the Financial Action Task Force did not blacklist Pakistan.
Therefore, the ministry rebuffed media reports about blacklisting of Pakistan as incorrect and baseless.
Moreover, it said that during the APG meeting, the group had adopted Pakistan's 3rd Mutual Evaluation Report (MER).
Under that procedure, Pakistan submits follow up progress reports to APG on quarterly basis.