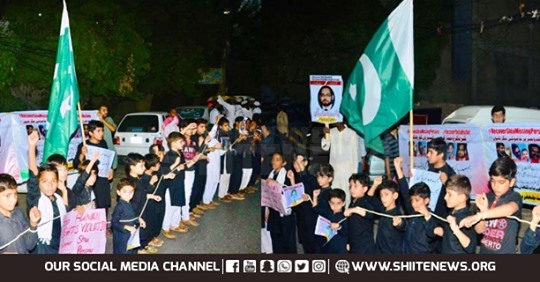 The children of Shia missing persons held a protest against enforced disappearance of their relatives in Multan.
During the protest outside Multan Press Club, many Shia children showed them gagged and roped.
Notably, Yasoob Hashmi son of the lawyer Yafis Hashmi led the protesting children.
Furthermore,others raised slogans demanding end to enforced disappearance.
Meanwhile, they further demanded release of all missing persons particularly Yafis Hashmi, Mumtaz Rizvi and other Shia notables.