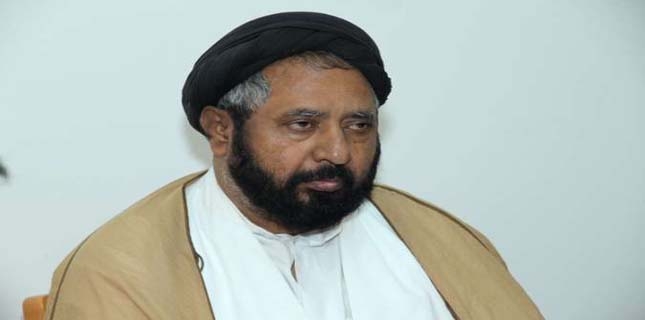 Senior Shia Islamic scholar Allama Qazi Niaz Hussain Naqvi rejected branding Yemeni Houthi Ansarullah Movement as rebel.
Notably, the vice president of Federation of Pakistan Shia Islamic seminaries said this in reaction to a politician's statement.
Furthermore, he said that those support Saudis against Yemeni resistance were weakening case of Kashmiris.
Allama Qazi Niaz asked the religio-political party to take notice of his leader's unjustifiable and anti-Islam statement.
Saying that attack on Saudi monarchy tantamount to attack on Islam saddened entire humanity, let alone me, he said.
Moreover, he referred to the fact that Saudi-led military coalition has imposed war on Yemen and Houthi Ansarullah resist.
Allama Niaz also noted that Saudi coalition destroyed Yemen, its mosques, hospitals, schools and bazaars and massacred Muslims.
Meanwhile, he said that Houthi Movement never initiated any attack but they retaliated and had not targeted civilians so far.
However, he called for end to Yemen and end to support to aggressor Saudi monarchy.