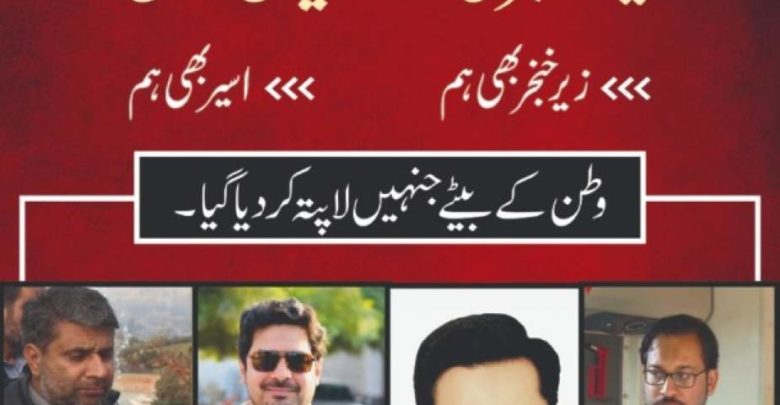 The families of missing Shias will gather outside house of Foreign Minister Shah Mehmood Qureshi to register protest on September 22.
Notably, affected families from South Punjab and the supporters will participate in protest sit-in at Qureshi house in Multan.
Most importantly, the affected families and general public demand unanimously for immediate release of missing Shia Muslims.
They are also protesting against enforced disappearance of innocent members of the community.
Furthermore, the organisers of the protest lamented enforced disappearance of Engineer Mumtaz Rizvi, Zaheeurddin Babar, Rehman Shah, Yafis Naveed Hashmi and others.