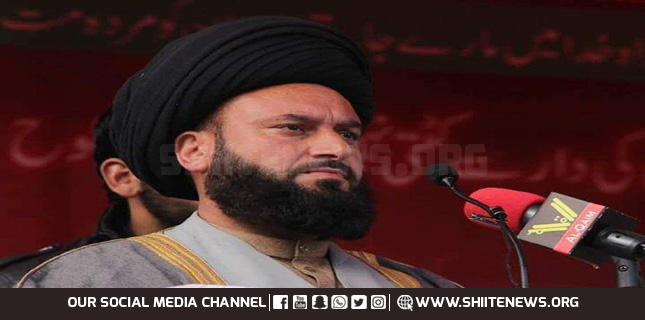 Allama Syed Rahat Hussaini said that united efforts of Sunni, Ismaili and Isna Ashari Shia Muslims foiled enemies of peace plots in Gilgit-Baltistan.
Most importantly, he noted unmatched unity and cooperation among Sunni-Shia-Ismaili communities during Moharram azadari.
Agha Rahat Hussain al Hussaini indicated that enemies of peace and fraternity had conspired against harmony but they failed.
Particularly, he thanked Sunni and Ismaili notables of Kashrot Yadgar Mohallah Jotial, Kashrot Lali Mohallah, Impehri and Basin.
Furthermore, he said credit goes to Sunni-Shia-Ismaili communities, Force Commander, IG, Chief Secretary and DC Gilgit.
Meanwhile, Allama Rahat Hussaini hoped that similar spirit would prevail in future as well for peaceful harmonious environment.