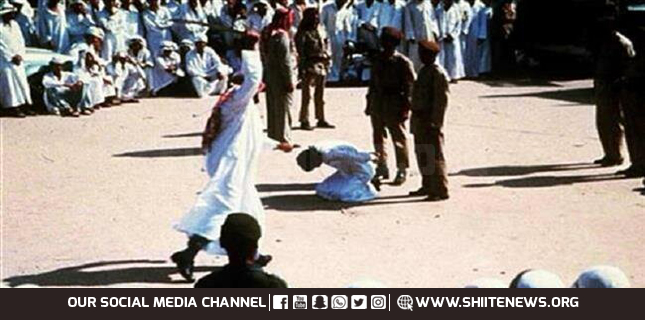 Another Pakistani Sunni Muslim was beheaded by Saudi Wahhabi monarchy in Shumaisi prison of Jeddah.
Reports had it that the labourer from Chichawatni (Pakistan) namely Imran travelled to Saudi Arabia in August 2011 for employment. As soon as he landed at the airport in Jeddah, Saudi authorities caught him.
Then, they implicated him in drug-related charges sentenced to death without access to meaningful legal representation. Most importantly, Saudi Wahhabi monarchy denied him a fair trial.
Instead, Saudis conducted entire trial proceedings conducted in Arabic, a language that Imran he did not understand. Saudi authorities didn't provide him even a translator.
Meanwhile, the Justice Project Pakistan condemned the beheading of yet another Pakistani citizen Mohammad Imran in Saudi Arabia o Thursday.
According to the JPP, close to 11,000 Pakistanis are languishing in foreign jails, with over 7,000 of them in the Middle East. And of them, Saudi Arabia alone has 3,400 Pakistani prisoners.
Unfortunately Saudi Arabia has executed at least 26 Pakistanis, including a woman this year alone.
Even the families of prisoners on death row not notified prior to their execution. Moreover, Saudis deprive family members and loved ones of the last chances to a final goodbye.
Notably, Saudis don't return the beheaded bodies that itself remains a gross violation of all legal and moral protocols, and Islamic injunctions.
Furthermore, JPP cited that Imran's family has requested the Saudi government to change this inhumane precedent and return his body. The JPP noted that the family wants to perform his last rites but Saudis refused to do so.
The JPP highlighted that a prisoner transfer agreement between Pakistan and Saudi Arabia had failed to materialise despite Crown Prince Mohammad bin Salman promising the release of 2,107 Pakistani prisoners during his visit to Islamabad in February this year.