Pakistan
2 Shia Muslims martyred as takfiri terrorists continue genocide in Karachi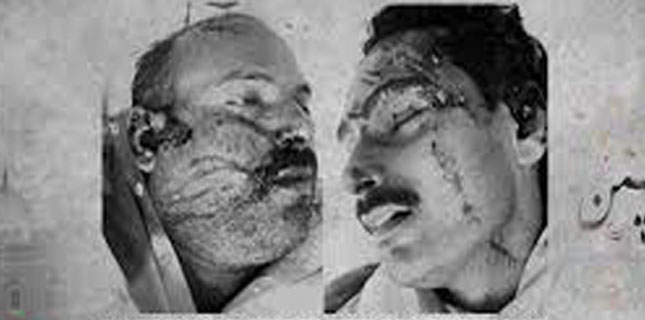 Yazidi takfiri nabsi terrorists of outlawed Sipah-e-Sahaba shot martyred two Shia Muslims-uncle and nephew-in Karachi on Tuesday night.
Notorious Nasir Dhobi group of banned Sipah-e-Sahaba's subsidiary Lashkar-e-Jhangvi stormed into Federal Capital Area's hair dresser shop. They opened fire upon Hamid and Ashraf leaving them martyred. Bodies were taken to a government hospital for medico-legal purpose. Martyrs were uncle and nephew.
The said group of notorious Yazidi takfiri terrorists has been active in the district central for a long time. The group's terrorists assassinated many Shiites in Gulbahar/Golimar, Nazimabad, Liaquatabad and Federal Capital (FC) Area. The area was named so because Karachi was capital of Pakistan till 1960s when capital was shifted to Islamabad.
In the same area, two Shia hair dressers were murdered in Ramazan. Before that, a Shia youth Adeel Abbas was martyred in the FC Area.
Shia leaders and parties have condemned the Shia genocide. Talking to the Shiite News, they demanded the government to ensure immediate arrest of the terrorists.