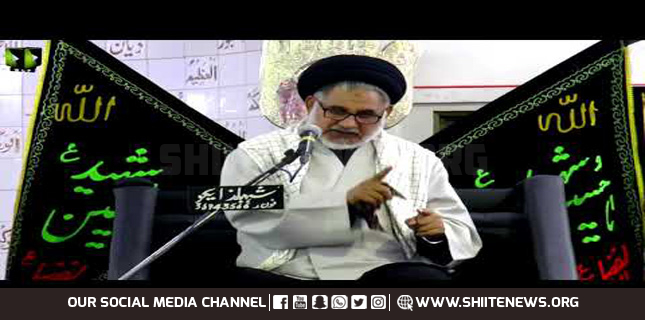 Senior Shia Islamic scholar Allama Hassan Zafar Naqvi has emphasised that Muslims must follow Imam Hussain in their struggle to end oppression.
He said this speaking at an azadari congregation in Karachi.
Furthermore, he cited that Imam Hussain remains role model for the oppressed humanity and particularly for Muslims.
Allama Hassan Zafar lamented that the Muslims around the world were suffering from tyrannies.
Hence, he suggested that oppressed Muslims should get rid of all sufferings by following Imam Hussain.