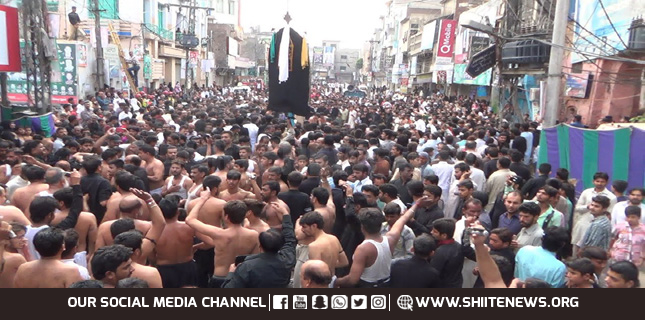 Finally, a Shia Muslim gets justice from Lahore High Court who allowed holding of an annual azadari Majlis in Jassoki Gujrat district.
Unfortunately, Deputy Commissioner Gujrat had delayed approval of Tajammul Hussain who sought permission for Majlis-e-Aza.
Then, the azadar had to approach Lahore High Court (LHC) to seek intervention into the matter.
Moreover, LHC not only approved his plea but also ordered Punjab Chief Secretary to take action against the DC Gujrat.
Notably, Tajammul Hussain hosts that Majlis-e-Aza every year in commemoration of Imam Hussain-led Martyrs of Karbala.
But, biased officials in district administration had tried their level best to prevent him from holding Majlis-e-Aza.