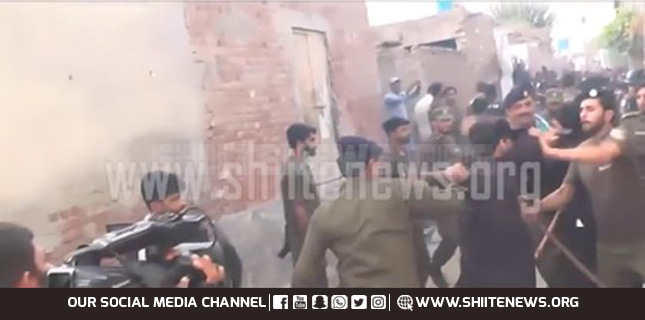 Okara police cops attacked peaceful Shia mourners (azadars) in Hujra Shah Muqeem Qila Sodhawa Singh.
Notably, peaceful azadars came under police attack when the former were attending a Moharram azadari procession.
Most importantly, azadars bring out mourning procession for many decades but biased police have tried to stop it for last two years.
As per tradition, lovers and followers of Imam Hussain began procession from Imam Bargah Qasr-e-Abbas. They were heading to culminating point Baitul Hamd Khizra Town when police began baton-charging them.
Unfortunately, SHO Rana Imran Tipu-led police refused to accept the High Court orders which allow that mourning procession.
Therefore, Shia notables have demanded action against the biased cops also for contempt of court.