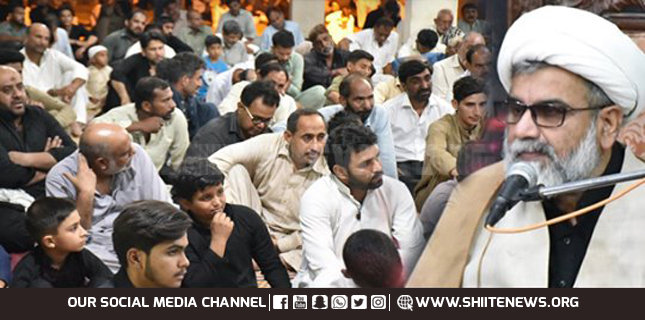 Eminent Shia Islamic scholar Allama Raja Nasir Abbas Jafari said that the historic battle of Karbala teaches humanity how to defeat forces of oppression and tyranny.
Majlis-e-Wahdat-e-Muslimeen secretary general said this, addressing azadari congregation held to commemorate great Martyrs of Karbala.
Notably, he said that Karbala has many lessons for humanity and especially freedom-loving strugglers. He said Karbala remains relevant to us even today.
Furthermore, Allama Raja Nasir cited that those nations who emulated Imam Hussain and learnt lesson from Karbala, succeeded.
He referred to the successful struggle of Iran-led axis of resistance against their enemies in this regard.