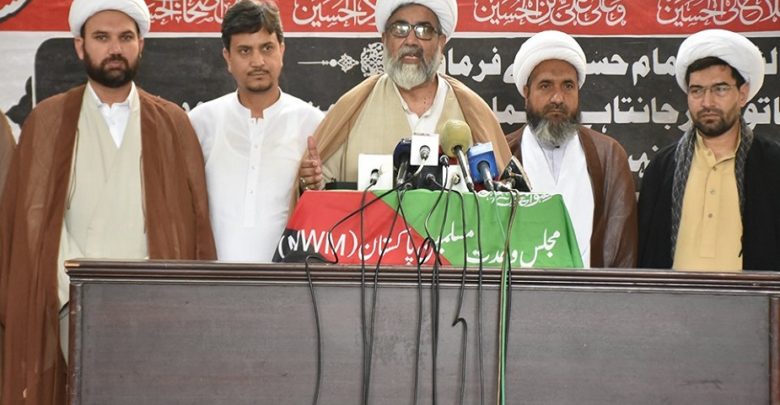 MWM leader Allama Raja Nasir Abbas Jafari turned down ban on speech of Shia Islamic scholars during Moharram and demanded end to restrictions on azadari.
He expresses these views, addressing a press conference at Majlis-e-Wahdat-e-Muslimeen central secretariat in Islamabad today.
Most importantly, he lamented enforced disappearance of patriot Shia citizens of Pakistan. Furthermore, he announced that Shia Muslims would register protest against it during Moharram congregations.
Moreover, Allama Raja Nasir urged the rulers to understand that their wrong policies hurt people much.
He further said that restrictions on azadari through ban on Shia Islamic scholars or enforced disappearance angered people. He suggested that the government should facilitate by ensuring security during azadari instead of uncalled for restrictions.
MWM leader said that azadari would also embolden oppressed Kashmiris against tyranny of Modi-led Indian government.