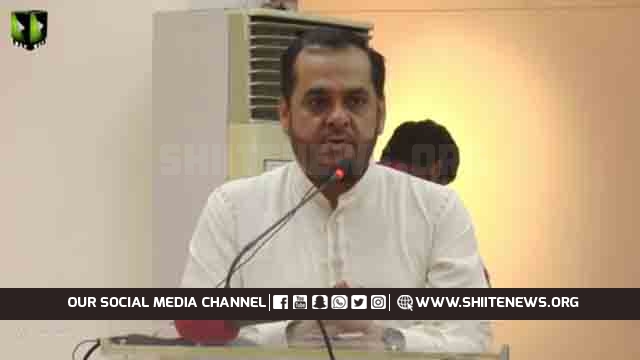 Jafaria Alliance leader Shabbar Raza demanded the provincial government and Karachi mayor/KMC to resolve problems which Shia Muslims are facing with.
He made this demand after holding meetings with trustees of Imam Bargahs and mosques and other Shia notables.
Most importantly, he visited Shia neighbourhoods where he saw stagnant water since rains and lack of cleanliness.
Furthermore, Shabbar Raza expressed concern over offal/effluents since slaughter of sacrificial animals on Eidul Azha.
Moreover, he demanded that the authorities concerned must ensure street lights and repair or reconstruction of dilapidated roads.
Jafaria Alliance leader urged K-Electric to ensure uninterrupted power supply specially during Muharram/azadari.