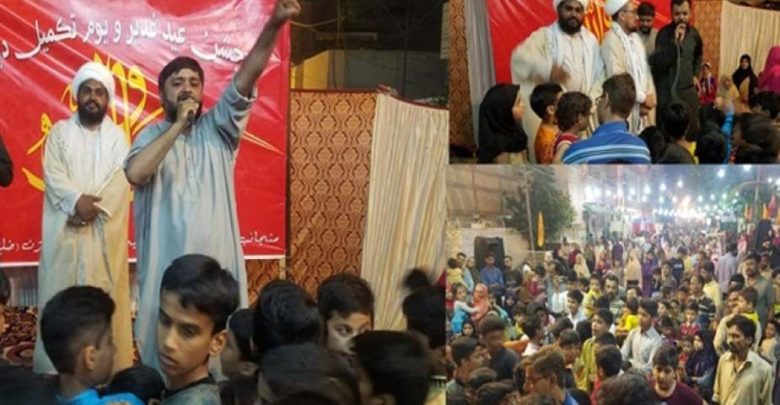 Shia Muslims continue Eid-e-Ghadeer celebrations across Pakistan to commemorate formal divine announcement regarding Wilayah of Maula Ali (AS).
They are celebrating Eid-e-Wilayat from Karachi to Islamabad, Gilgit-Baltistan and Azad Kashmir and from Parachinar in Khyber Pakhtunkhwa to Quetta in Balochistan.
From Sindh province to Punjab province they mark Eid-e-Ghadeer celebrations.
Most importantly, Shia neighbourhoods are reverberating with Hyder Hyder to pay tributes to Maula Ali (AS).
Nitably, all Shia groups and particularly MWM, SUC, ISO, IO, local anjumans, are hosting special programmes.
(Shiite News Network will update readers on some of those events).