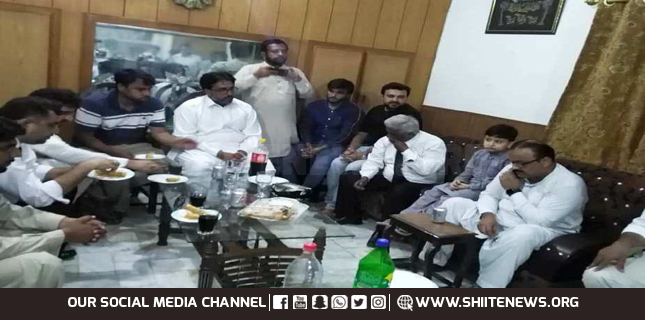 Malik Amir Dogar, chief whip at National Assembly and ruling PTI leader, visited house of missing lawyer Yafis Naveed Hashmi.
There, Dogar met with the family of Yafis Hashmi. He assured that he would leave no stone unturned for release of Hashmi.
Furthermore, Dogar said he sympathises with the affected family. The ruling PTI leader also assured to raise the issue at all relevant forums.
On the occasion, the family shared details how Yafis Naveed Hashmi subjected to enforced disappearance.
Besides Qarib Naveed Hashmi, MWM leaders Nasir Shirazi, Iqtidar Naqvi, Mehr Sakhawat Ali and Advocate Syed Fazal Abbas Naqvi were also present.
Shirazi urged Dogar that patriot and law-abiding lawyer Yafis Hashmi must not remain under undeclared detention. He asked him to ensure his immediate release.