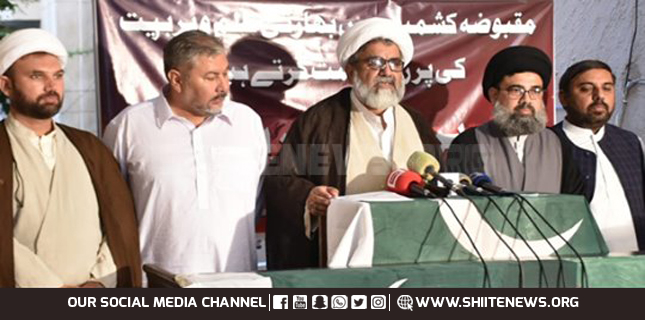 MWM leader Allama Raja Nasir Abbas Jafari has announced observance of Protest Day on Friday to condemn Indian crimes against humanity in Kashmir.
He made this announcement at a press conference in Islamabad yesterday.
Most importantly, he condemned Indian regime for revoking Article 370 to end special status of the occupied Kashmir.
Furthermore, Majlis-e-Wahdat-e-Muslimeen secretary general accused Modi government of emulating Israel.
However, he warned India to stop brutalities in India-occupied Kashmir. He vowed that entire Pakistani nation is with oppressed Kashmiris.