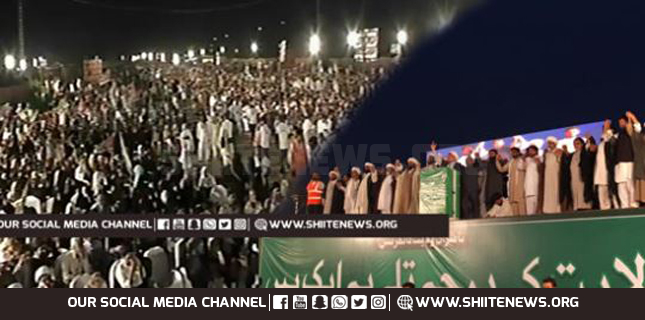 Tens of thousands of admirers attended the 31st anniversary of martyrdom of the great martyr leader Allama Arif Hussaini at Islamabad Parade Ground.
Most importantly, MWM hosted Nasiran-e-Wilayat Convention to in commemoration of great revolutionary Islamic scholar Hussaini.
The mammoth convention also reflected the followers sentiments for whom Allama Arif Hussaini who continues to remain source of inspiration.
Notably, Shia Muslims revere Allama Arif Hussaini as their great revolutionary leader who led struggle for oppressed humanity in Pakistan.