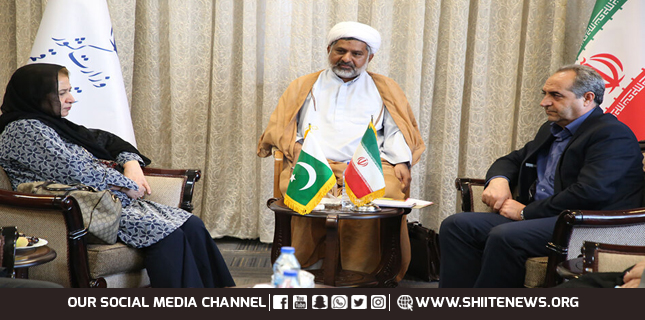 Pakistani ambassador to Iran Rifat Masoud visited the Qom holy city and met Qom province's Governor Bahram Sarmast there.
Most importantly, she referred to the unique features of Qom province in religious matters.
Furthermore, she emphasised that the Pakistani authorities attach special importance to Qom.
The ambassador stressed the need for enhanced economic and cultural cooperation between Pakistan and Qom province.
Moreover, she said that Pakistan welcomes the increase of interactions between the officials of Qom and the Pakistani Embassy.
She said the bilateral interaction would help promote cooperation and resolve existing problems.