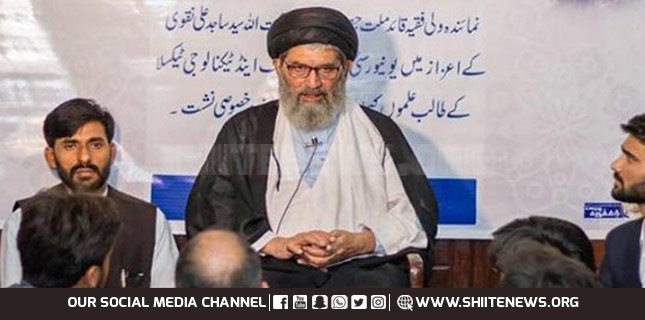 Shia Ulema Council head Allama Sajid Naqvi said it is United States which need Pakistan and not the Pakistan that need US.
He said this, commenting on Prime Minister Imran Khan's US visit and meeting with President Donald Trump.
Most importantly, he said Imran Khan's visit and summit with Trump appears successful. But, he said success depends upon Trump's actions instead of words.
Furthermore, SUC head emphasised that Pakistan-US relations based on equality. And that bilateralism must reflect from actions of the US administration.
However, he also advised the PTI-led government needs to amend and update its foreign policy keeping in view the regional realities.
Moreover, Allama Sajid always slammed the US government for its double standards against Pakistan and Muslim nations.
Meanwhile, he cited the US media itself identified President Trump as a big liar. Hence, he urgd Pakistan needs to remain alert on Trump's empty commitments.
Sajid Naqvi US Pakistan