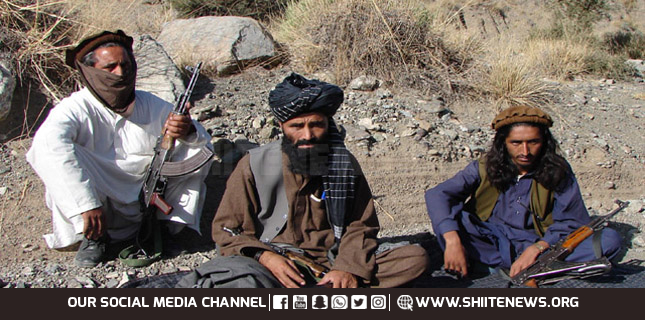 Outlawed Tehreek-e-Taliban Pakistan (TTP) claimed responsibility for terror attacks in Dera Ismail Khan today. Most importantly, a statement from TTP spokesperson Muhammad Khorasani, asserted the attack came in retaliation for the killing of their comrade.
Notably, he cited that the Counter-Terrorism Department in DI Khan killed their comrade on June 23 last.
However, he didn't elaborate the gender of the bomber whether a woman or a man who bombed.
Meanwhile, Khyber Pakhtunkhwa Chief Minister Mehmood Khan strongly condemned attacks and said that they shared the grief of the victims' families.
He also said that such terrorist attacks would not dampen their resolve.
Furthermore, the KP CM asserted that terrorists do not have any religion, adding that no religion allows attacks on innocent peoples.
Unfortunately, CM made a false statement on religious affiliation of the terrorists.
Factually, TTP hails from religious Deobandi sect and so does ASWJ, Lashkar-e-Jhangvi/Sipah-e-Sahaba, etc.
Taliban claims responsibility DIK