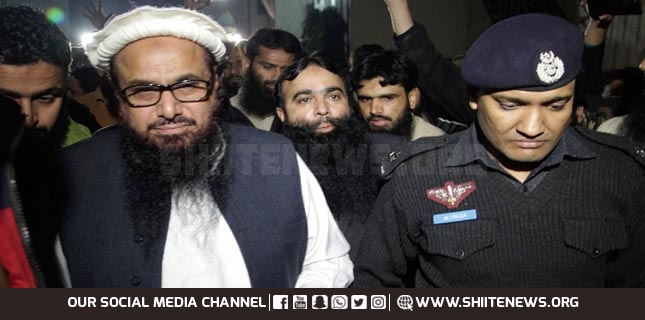 CTD Punjab cops arrested Jamaatud Dawa (JuD) chief Hafiz Muhammad Saeed today (Wednesday) in connection with a terrorism financing case.
Punjab Chief Minister's Spokesman Dr Shahbaz Gill confirmed it that CTD arrested JuD chief on his way from Lahore to Gujranwala.
Furthermore, officials of the Punjab Counter-Terrorism Department also confirmed it.
However, Gill said CTD nabbed Hafiz Saeed for gathering funds for banned outfits, an illegal collection as per Pakistani laws.
According to a spokesperson for CTD Punjab, Gujranwala anti-terrorism court (ATC) sent Hafiz Saeed to prison on judicial remand.
Earlier, counter-terrorism department presented him before the ATC that directed to complete investigation and submit a charge sheet in the stipulated time.
Also CTD sources said Saeed was going to Gujranwala to seek bail from an ATC in Gujranwala but prior to that they arrested him. A JuD spokesperson also confirmed the arrest.
Hafiz Saeeed arrested