Middle East
Unidentified Drones Destroyed over Syria's Hmeymim Airbase: Russian MoD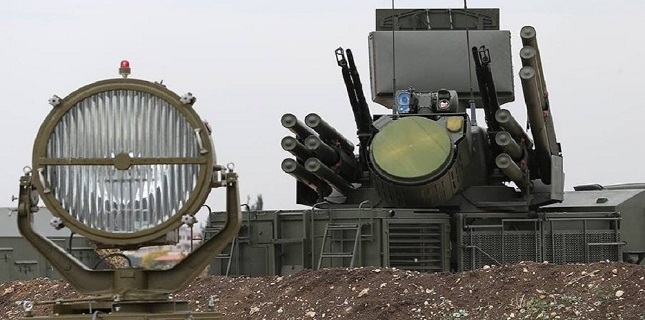 A representative of the Russian Hmeymim airbase reported that Russian air defenses had destroyed a group of unidentified drones that approached the military facilities during hours of darkness.
"The air defense system of the Russian airbase destroyed all air targets," the Russian military stated.
According to the airbase, the group of unmanned aerial vehicles of unknown origin was detected by Russian airspace control means to the northeast from the Hmeymim.
There has been no damage of victims as a result of the incident, which took place on June 30, while the Hmeymim airbase returned to operations on a scheduled basis.
The air defenses of the Russian airbase in Syria have been boosted following a mass drone attack on January 6. The Russian Defense Ministry said that ten drones targeted the Hmeymim air base and three were sent toward the Tartus naval base.
In the latest such incident, Russian air defense systems intercepted two combat drones launched by militants near the base in late April.
Russian servicemen had been deployed in Syria in fall 2015 at the invitation of the Syrian legitimate government, who asked Moscow's assistance in the fight against terrorism.