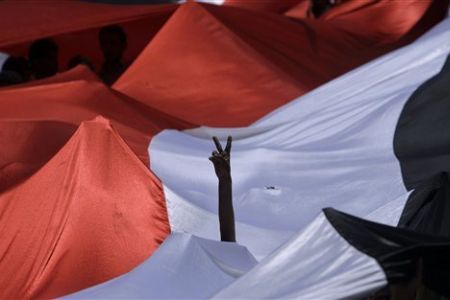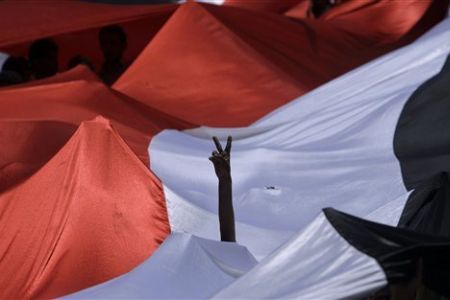 Yemen's parliamentary opposition has rejected President Abdullah Saleh's plan to hold a referendum on a new constitution, describing it as too little "too late.""The president's initiative is too late and constitutes the last breath of the political regime which protesters demand an end to," opposition spokesman Mohammad al-Sabri told AFP,  on Thursday. Earlier on Thursday Saleh announced plans to hold the referendum on drawing up a new constitution, amid the ongoing revolution in the country.
Saleh pledged to hold the referendum in 2011, which gives more power to the parliament.
The measure has been one of the key demands of Yemeni anti-government protesters.
Killing of protesters has hardened the opposition resolve to continue their anti-government rallies till the fall of Saleh, who has ruled the country for more than 32 years.
Yemen, a neighbor of oil giant Saudi Arabia and the poorest country on the Arabian Peninsula, has seen a wave of protests since Feb 16, inspired by the revolution in Tunisia and Egypt. Almost 30 people have been killed in the revolution and analysts have said the situation could degenerate rapidly.
Saleh has so far rejected popular calls to step down.
Back to top button