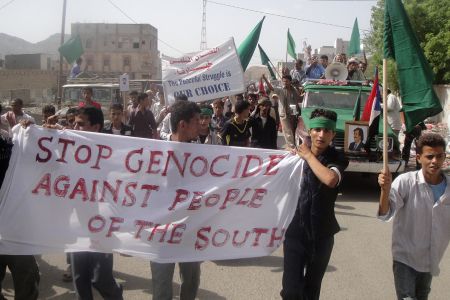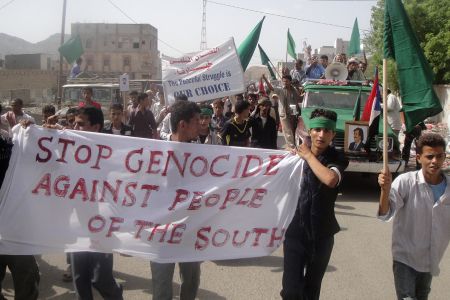 Tens of thousands of Shia Southern Movement supporters have staged demonstrations against the unity of southern and northern Yemen.
Some eight thousands Shia took to the streets in several cities to protest Yemeni unity.
Police dispersed a group of protesters in Aden, the main city in south Yemen.
The Southern Shia movement says security forces arrested 12 of its members planning protests.
The protest comes ahead of a key meeting of the Friends of Yemen in New York.
Protesters in Loder city warned that any final settlement about the South in New York will be worthless unless it lays down a final settlement for the South.
"Resolving the southern cause is essential to resolving all problems facing Yemen … Any solution that does not stipulate a final settlement for south Yemen will be without any value," a statement read.
The Friends of Yemen group will meet on Friday to discuss opposition to what they describe as extremism and to raise funds to tackle poverty in the country.
The meeting will also review the progress the organization has made since its January meeting in London.