Middle East
UK may join US strikes on Syria if gas attack claims proven: Johnson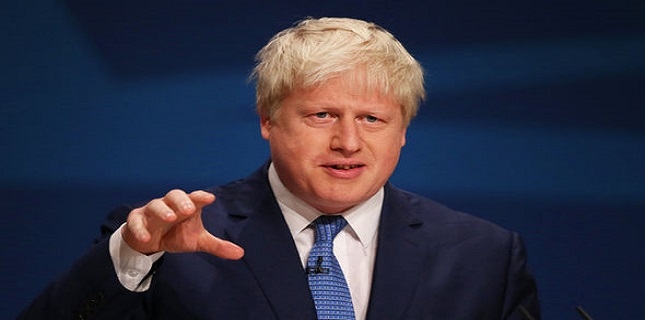 Amid a renewed Western push to blame Syria for "chemical attacks" against civilians, the UK says it will start "seriously" considering joining US military strikes against the Arab country if such claims are ever established.
"If we know that it has happened, and we can demonstrate it, and if there is a proposal for action where the UK could be useful then I think we should seriously consider it," Britain's Foreign Secretary Boris Johnson told the BBC on Tuesday.
On Monday, the so-called Syrian Observatory for Human Rights, which is sympathetic to anti-Damascus militants, said 14 civilians had suffered breathing difficulties after a Syrian warplane struck the village in the Eastern Ghouta region in the Syrian capital's suburbs.
The report came just after Russia warned that militants were planning a gas attack there to pin it on the Syrian government.
Russian Foreign Minister Sergei Lavrov, however, dismissed the report as "bogus stories," stressing that government forces have attacked foreign-sponsored Takfiri terrorists there.
In a similar statement earlier this month, French President Emmanuel Macron said if the use of chemical weapons against civilians were proven in Syria, "France will strike."
Syria surrendered its stockpiles of chemical weapons in 2014 to a joint mission led by the US and the Organization for the Prohibition of Chemical Weapons (OPCW), which oversaw the destruction of the weaponry.
It has also consistently denied using chemical weapons over the course of the foreign-backed militancy, which gripped the country in 2011.
Western governments and their allies, however, have never stopped pointing the finger at Damascus whenever an apparent chemical attack takes place.
In April, a suspected sarin gas attack hit the town of Khan Shaykhun in the northwestern Syrian province of Idlib, taking at least 80 lives. Accusing Damascus, the US then launched several dozen Tomahawk cruise missiles at a Syrian air base, taking the lives of about 20 people including both Syrian soldiers and civilians.