Middle East
US-led coalition acknowledges killing 51 more civilians in Iraq, Syria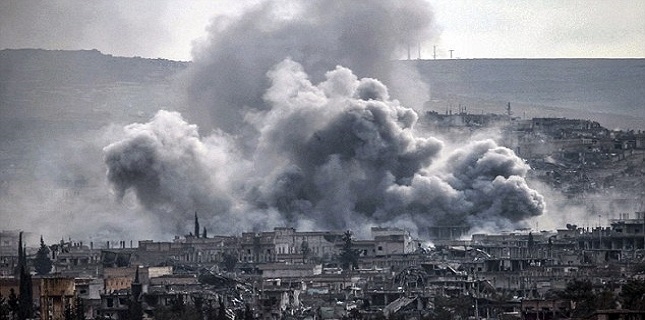 The US-led coalition has acknowledged that another 51 civilians were killed during its airstrikes against purported positions of the Daesh Takfiri terrorist group across Iraq and Syria, bringing the total toll from the raids to at least 786.
The coalition said in a statement on Thursday that during September, it assessed 127 reports and that the 51 additional deaths occurred in 16 incidents going back as far as February.
Independent monitors have time and again challenged such reports and revealed that the US-led military campaign has significantly inflicted more civilian casualties. According to the Airwars, a UK-based non-profit monitoring group, at least 5,637 civilians have been killed by coalition strikes.
The co-called Syrian Observatory for Human Rights has recently said that a total of 42,234 documented airstrikes in the country resulted in a minimum estimate of some 7,000 civilian deaths by the US-led coalition between 2014 and 2017.
The US-led coalition has been conducting airstrikes against what are said to be Daesh targets inside Syria since September 2014 without any authorization from the Damascus government or a UN mandate. Such air raids began in Iraq in August of the same year.
The airstrikes, however, have on many occasions resulted in civilian casualties and failed to fulfill their declared aim of countering terrorism.
Russia said recently that the US wiped the Syrian city of Raqqah "off the face of the earth" with carpet bombing in the same way the United States and Britain bombed Germany's Dresden in 1945.
In a statement released on October 22, the Russian Defense Ministry accused the West of having rushed to provide aid to Raqqah to cover up evidence of its own crimes.