Middle East
Syrian forces retake over 80% of Dayr al-Zawr from Daesh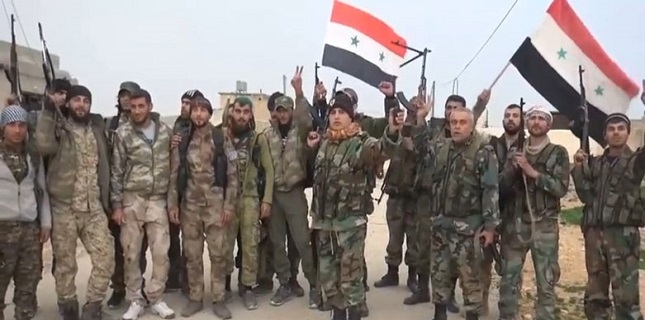 Syrian government forces have reportedly liberated more than 80 percent of the eastern city of Dayr al-Zawr from the control of the Takfiri Daesh terrorist group.
The so-called Syrian Observatory for Human Rights said on Monday that 81 percent of Dayr al-Zawr was now under the control of Syrian forces.
Daesh overran large parts of Dayr al-Zawr Province, including its many oil fields, in mid-2014 as it seized swathes of land in Syria and neighboring Iraq.
By early 2015, the Takfiri terrorists were in control of some parts of the city of Dayr al-Zawr and had besieged the remaining parts. Syrian government forces and their allies last month broke that siege.
The UK-based observatory said on Tuesday that Daesh had lost control of 10 strategic areas in eastern Syria in the past 48 hours.
According to the report, the Syrian army and its allies, backed by Russian and Syrian aerial cover, gained control of the town of Albu Leil and Muhassan City and their surrounding areas in Day al-Zawr Province.
The recapture means the area stretching between the cities of Dayr al-Zawr and Mayadin, which was liberated from Daesh on Saturday, is now under the control of the Syrian government.
The Syrian military operation reportedly forced Daesh terrorists to withdraw from the western bank of the Euphrates to the river's eastern bank. An unspecified number of terrorists were also killed during the ground and aerial attacks on their position on the western bank of the Euphrates.
The group earlier reported that the Syrian forces had taken control of the villages of Zabari, Sa'lu, Toub, and al-Aliat, northwest of the region of Bouqras, which itself was retaken by the Syrian army on Monday.