Middle East
Council of Europe Assembly Leader Stripped of Powers after Assad Visit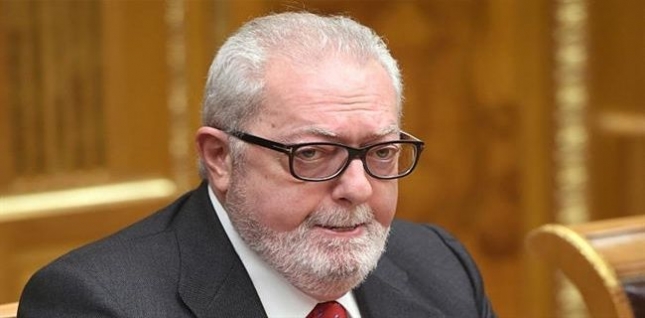 In a move unprecedented in the 68-year history of the parliamentary assembly of the Council of Europe (Pace), senior MPs passed a vote of no confidence in the president, Pedro Agramunt.
The Spanish senator was re-elected president for a second one-year term in January, but has since faced criticism for his handling of alleged corruption at the assembly and a recent surprise visit he made to Damascus on a Russian military jet, The Guardian reported.
A cross-party group of Pace's senior leaders agreed unanimously on Friday that Agramunt should be banned from making official visits or public statements as president.
The assembly, which was co-founded by Winston Churchill after the Second World War, has no power to impeach, limiting its options.
Agramunt had been due to make a statement, but failed to show up to the meeting to discuss his future.
"The president chose not to attend the bureau today and has not presented a letter of resignation. As a result, and in the context of the current rules of procedure under which the president cannot be compelled to resign, the bureau felt it necessary to take these steps," said Sir Roger Gale, a British Conservative MP who chaired the meeting.
But Agramunt showed no signs that he would hand over the reins. A statement in his name circulated among journalists at the Strasbourg assembly described recent criticism of him as "an entirely bizarre case and a regrettable spectacle".
The statement did not directly respond to calls for his resignation, but urged members to "recover the path of consensus to achieve our foundational goals … and ensure that this situation does not happen again".
Officials in Strasbourg did not know where Agramunt was and his office did not immediately respond to questions.