Middle East
Israel admits tweeting fake Lebanon map marked with Hezbollah positions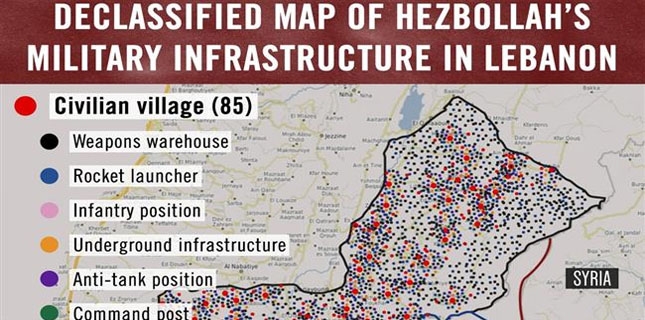 The Israeli army has acknowledged that a "declassified map" it had released earlier this week to show the alleged military positions of resistance movement Hezbollah in Lebanon was fake.
On December 6, the Israeli military posted on its Twitter account a map titled "Declassified map of Hezbollah's military infrastructure in Lebanon" with countless spots that alleged to show the positions of Hezbollah rocket launchers, anti-aircraft and infantry, and tunnels in 85 villages in south Lebanon. Accompanying text read, "This is a war crime."
Online users later drew attention to how the map had been fabricated by pointing to its history, which showed it had been created by an Israeli military spokesman's account using Google Maps. The online sleuthing also revealed that the dots appearing on the map displayed a repetitive pattern.
On Thursday, the Israeli military admitted that the map, which Israeli media said had been circulated among foreign diplomats, was inaccurate. It claimed the picture was just a "visual illustration."
It is not the first time the Israeli regime has used social media as propaganda tools against the Lebanese resistance movement. In 2013, an Israeli military spokesman published a fake Facebook page it said belonged to Hezbollah. The Israeli military has also created and regularly updates a fake Hezbollah website.