Middle East
Russia Proposes 7-Point Peace Plan for Syria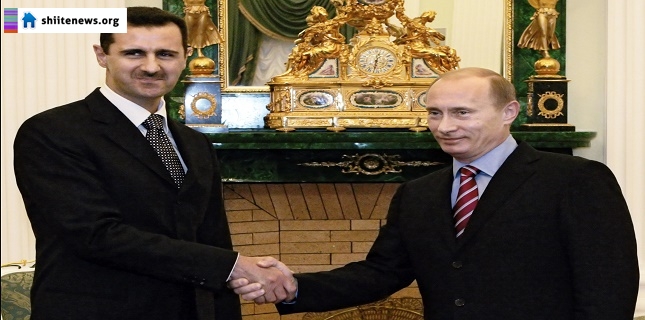 The Russian government has proposed a seven-point peace plan for Syria, ahead of the next international negotiations slated to be held in Geneva starting on Nov. 13.
The plan, which was leaked to the Russian press on Nov. 3, proposes a "no winners, no losers" solution which analysts say is similar to the Taif agreement of 1989 which put an end to civil war in Lebanon.
According to the plan, there cannot be a "winner-takes-all" outcome to the conflict, explained Vladimir Florov, a PR advisor to the Russian government, in an article on the website Gazeta.ru.
Main points of the plans read the following:
1. There will be two categories for the Syrian armed opposition: Those who are willing to enter into negotiations with Bashar al-Assad and those who will continue armed resistance.
2. A cease-fire will be reached between the Syrian army and the opposition groups willing to negotiate with the government. There will be a total cessation of arms shipments made by the external "sponsors" to the Syrian opposition.
3. Negotiations will be held between opposition groups and representatives of the so-called 'Free Syrian Army'. This dialogue should result in an agreement on a general amnesty and the release of all prisoners. Preparations for early presidential and parliamentary elections to form a government of national reconciliation representing all the groups should be made.
4. All armed opposition groups and pro-Iranian militias should be assimilated into the Syrian national army.
5. Russian military presence will continue in Syria through a special resolution of the UN Security Council as a guarantor for the implementation of the settlement agreements reached.
The essential aspect of the plan, as Florov noted, is that escalation of the four-year conflict, which has cost 250,000 lives, would cease. "Russia is eager to see peace negotiations make notable progress. It is trying to promote a political solution," he said.
The plan proposes that a ceasefire should be followed by a cessation of supplies to the warring groups from both sides, Florov noted.
For now, there has been no official reaction to the plan from Western governments.
It is important to note, Florov said, that the plan calls for any future external intervention in Syria to be strictly mandated by the UN, and only by the UN.
Previous peace talks in Geneva have been inconclusive. The Russian plan inaugurates an equitable redistribution of power so that the state institutions remain intact, Frolov said.