Middle East
Syrian Army Restores Large Areas in Hama Countryside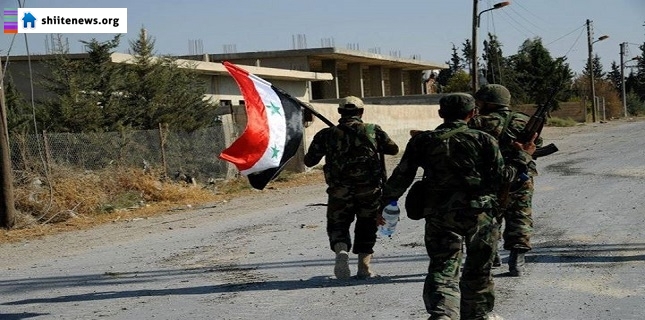 The Syrian army managed on Wednesday to seize control over 70 kilometers area in northern countryside of Hama province, field sources told Al-Manar Website.
The so-called "Jaish al-Fateh" terrorist group lost the battlefield when the Syrian military took control of an area of ​​about fifty kilometers in the Mork axis, and twenty kilometers in Qala't al-Madiq axis in the same area, after violent clashes with the armed groups in which the Syrian units used various kinds of weapons and heavy and medium artillery.
The Syria air force was also used to target centers, assembly and deployment points in the operation zone.
Moreover, the Syrian army took control of the villages of Maarkaba and Atshan and the two hills of Skaik and Al-howeir at one axis. It also took control of the towns of Kfarnabouda, Al-Mogheir and Tall al-Sakher in northern rural Hama.