Middle East
Qatar supporter of Al-Qaeda and Daesh Terrorist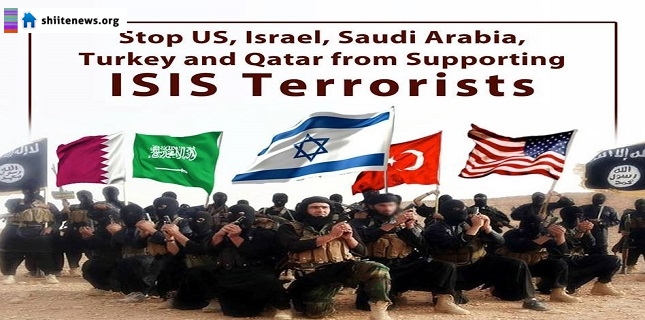 Foreign Relations Commission of Iraqi Parliament has declared Qatar as a supporter of Al-Qaeda and Daesh.
According to the report of Al-Nehrain website, a member of the foreign relations commission of Iraqi Parliament Misal Aalosi has declared Qatar as a supporter of Al-Qaeda and Daesh terrorists by pointing towards the session, organized by Qatar, of opponents of political process in Iraq.
Misal Aaloosi mentioned that Qatar hosted terrorists and people of Iraq's former government and said that Iraq has faced a lot of difficulties, for a long time, due to policies of terrorism and hence she is angry over people who attended the Doha conference, arranged for discussing the division of Iraq.
The Speaker f Iraqi parliament Saleem Al-jaboori has also been facing severe criticism because of attending the Doha conference. Saleem Al-jaboori, on the other hand, has claimed that he attended the conference in order to improve relations with Arab brothers.
Some members of Iraqi Parliament have been demanding termination of Saleem Al-jaboori and consider the Doha conference as a part of the scheme for division of Iraq. They have also been demanding the establishment of a Council to interrogate those who attended the conference.