Iran
Middle East
Iranian President received Syrian Chairman of the National Security Bureau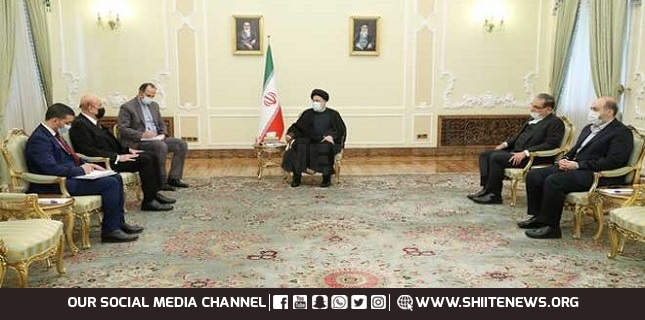 Iranian President Ebrahim Raisi received Chairman of the National Security Bureau, Maj. Gen. Ali Mamlouk.
Mamlouk conveyed Presidet Bashar al-Assad's greetings to the Iranian president , people and government.
Mamlouk affirmed that Syria is categorically determined to eradicate terrorism , liberate all its territories, and reconstruct what has been destroyed by the war, stressing on the importance of bolstering strategic relations standing between Syria and Iran at various fields.
He underlined that Syria will never forget Iran's support for it in the face of terrorists.
He pointed out that there are wide areas of joint cooperation between the two countries in various fields, adding that strengthening cooperation fails the plans of the enemies to undermine the steadfastness of the peoples of the two countries.
For his part, Raisi underlined the necessity of preserving Syria's sovereignty and territorial integrity, indicating that the US seeks to perpetuate the security and economic problems it created for Syria
Raisi referred to importance of economic cooperation between the two countries at various fields and the need for removing existing obstacles to expanding economic relations for the development of the current strategic relations between the two countries.
He said that Syria is the first line of confrontation with the Zionist entity, calling for unity between Islamic countries and peoples to confront this usurping entity and its arrogance.