Iran
Middle East
Qatari Foreign Minister holds a phone conversation with his Iranian counterpart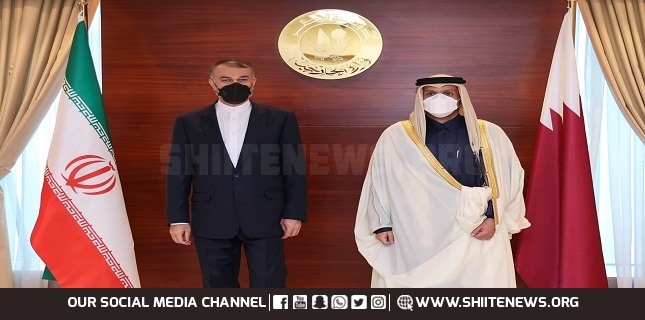 Qatari Foreign Minister Mohammad bin Abdul Rahman Al Thani spoke by telephone with Iranian Foreign Minister Hossein Amir-Abdollahian on Tuesday evening.
During his recent visit to the Arab countries of the Persian Gulf, Amir-Abdollahian traveled to Qatar after Oman, where he met with the Emir of Qatar and his Foreign Minister.
During the telephone call, the Qatari Foreign Minister discussed bilateral relations and the latest developments in the region.
The Emir of Qatar plans to travel to Washington in the next few days to discuss Afghanistan, European gas supplies and Iran. 219