Middle East
Turkish troops completely pull out of major military base in northwestern Syria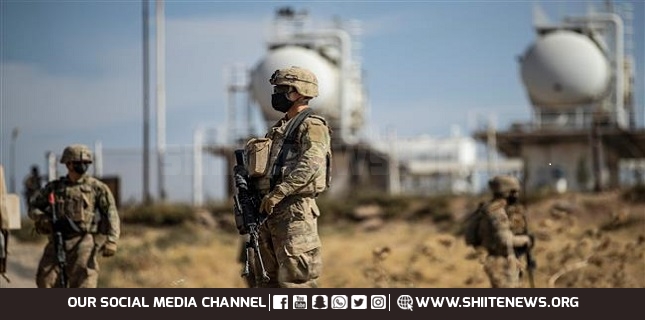 Turkish troops have completely withdrawn from a military base in northwest Syria, which was surrounded by Syrian government forces last year, but are apparently beefing up their presence elsewhere in the region.
Syria's official news agency SANA reported on Monday that Turkish soldiers have fully pulled out of the observation post at Morek, which had been set up by Ankara under the 2018 Sochi agreement to stop fighting between Syrian army troops and Turkish-backed militants controlling northern Syria.
The Sochi agreement was inked between Russian President Vladimir Putin and his Turkish counterpart, Recep Tayyip Erdogan.
Under the deal, all militants in a demilitarized zone that surrounds Idlib and also parts of the provinces of Aleppo and Hama were supposed to pull out heavy arms by October 17, 2018, and Takfiri groups had to withdraw two days earlier. Foreign-sponsored terrorists have, however, refused to abide by the de-escalation zone.
Video footage published by SANA shows control towers and logistical equipment at the Turkish military base to have been taken down, and the walls removed.
Turkish forces are alleged to have been transferred from Morek to the Jabal al-Zawiya region in the northwestern Idlib province.
Turkish mercenaries shell Ayn Issa outskirts in Raqqah
Also on Monday, Turkish-backed Takfiri militants have launched barrages of artillery rounds at areas on the outskirts of Ayn Issa town in the northern Raqqah province.
Local sources told SANA that the projectiles have caused material damage in the targeted areas.
The sources pointed out that incessant shelling by Turkish forces and their mercenaries against residential neighborhoods across northern Syria has caused a state of panic among locals, prevented farmers from working in their lands, and displaced hundreds of civilians from their villages and towns.
Ankara has been providing support to militants operating to topple the Damascus government since early 2011.
Last year, Turkey seized control of the border town of Ra's al-Ayn after it launched a cross-border invasion of northeastern Syria with the help of its allied armed groups to push Kurdish militants affiliated with the so-called People's Protection Units (YPG) away from border areas.
Ankara views the YPG as a terrorist organization tied to the homegrown Kurdistan Workers' Party (PKK).