Middle East
Turkish, Russian delegations discuss Syria's Idlib in Ankara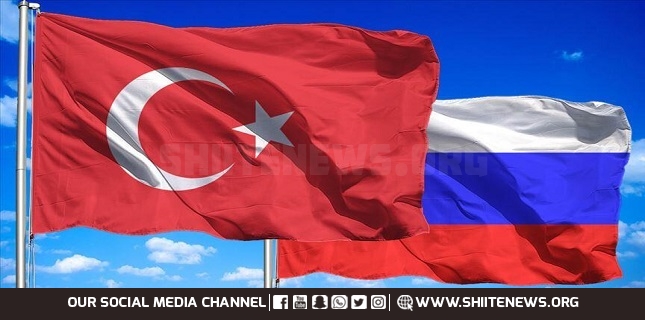 Turkish and Russian officials are holding a new round of talks on developments in Idlib Province of Syria, where the two countries back opposing sides.
Turkey's Defense Ministry said on Wednesday that consultations between the officials on the conflict zone are underway at a technical level in Ankara, the Arabic-language al-Mayadeen television news network reported.
On March 5, Russia and Turkey came to an agreement on the ceasefire regime in Idlib, where Turkish aggression against the Syrian government had earlier risked starting a war.
The ceasefire came a few months after the Syrian army launched an anti-terror operation against foreign-sponsored militants following the latter's failure to honor a de-escalation agreement between Ankara and Moscow.
Ankara, which itself supports a number of anti-Damascus militant outfits in Idlib, says Syrian offensives there have killed dozens of its troops. It has threatened to attack the Syrian military unless government forces abandon the liberated areas, and aske Moscow to "stop" Damascus.
Turkey has, meanwhile, sent thousands of troops and heavy military hardware into Idlib in an unprecedented incursion to back the militants.
Damascus, though, has vowed to liberate entire Syria, including Idlib, which remains the last major bastion for foreign-backed Takfiri terrorists in the country.
Syria has repeatedly denounced Turkey's military activities in the Arab state as a violation of its sovereignty, urging Ankara to withdraw its troops and stop backing the militants that have taken up arms against the central government.