Middle East
Syria asks Russia to expedite S-300 missiles delivery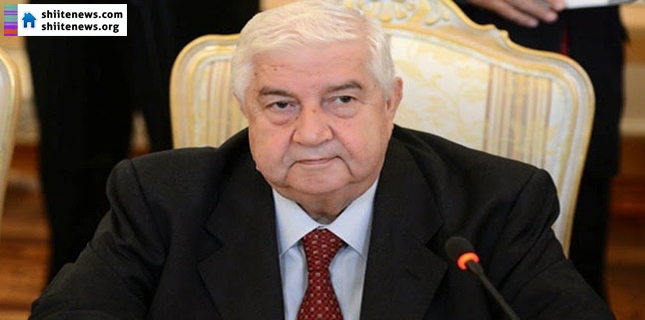 Damascus has asked Moscow to accelerate the delivery process of S-300 anti-aircraft missiles, citing concerns over a possible US offensive.
Syrian Foreign Minister Walid Muallem made the remarks in an interview with Lebanon's al-Akhbar newspaper which was published on Thursday.
Despite the US pledges that the airstrikes against ISIL would not affect the Syrian army, we still feel the need to prepare ourselves in case of being targeted, he added.
"We are aware that US President Barack Obama, for internal reasons, wants to avoid war with Syria … but we do not know how Obama will act, under mounting pressure, which will be more effective if the Republicans manage to win a majority in the US midterm elections," said the Syrian official prior to Tuesday's polls in the US, which put the Republicans in control of both chambers of Congress.
"Therefore, we have to be ready. This is what we have explained frankly to the Russians, and asked them to use this time to provide us with advanced weaponry," Muallem added.
This is while Russian President Vladimir Putin without citing any reason announced in September 2013 that the delivery of S-300 missiles to Syria had been suspended.
Syria has been grappling with a deadly crisis since March 2011. The violence fuelled by Takfiri groups has so far claimed the lives of nearly 200,000 people, according to reports.
Since late September, the US and its allies have been conducting airstrikes against the ISIL inside Syria without any authorization from Damascus or a UN mandate.
This is while many of the parties to the so-called anti-ISIL alliance have been among the major supporters of the Takfiri terrorists working to topple the Syrian government since 2011.