Middle East
Turkish backed terrorists prevent Idleb students from exiting to take their exams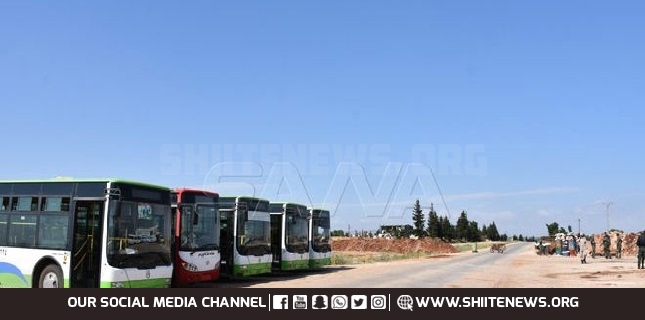 Terrorist groups, supported by the Turkish regime, prevented thousands of Syrian students, who resided in their control areas in Idleb Province, from exiting to Hama to take their end-of-year exams of the basic education and high school certificates.
The terrorist groups also attacked drivers of buses who gathered to transport students.
SANA reporter said that Erdogan's regime-baked terrorist organizations on Friday prevented more than 2,600 students in Idleb governorate who gathered from different areas in Nairab town from leaving to Hama to take their exams in Hama and confiscated their bags, identity cards and personal belongings.
The reporter pointed out that the terrorist groups also attacked the drivers of buses who gathered to transport students and confiscated their identity cards and buses.
Fadi Sa'adoun, who is in charge of the tasks of Idleb Governor, confirmed that the extremist groups prevented, for the sixth day in a row, thousands of students who gathered from different regions in Idleb city from exiting through Tarnabah corridor to take their exams.
In turn, Head of Idleb Education Directorate, Abdul Hamid al-Mu'mar said that 27 exam centers were allocated to receive 2,684 students from Idleb province.
12 centers, according to al-Mu'mar, were prepared for their residence before and during the exam period.
Students will be transferred daily from the residence centers to their exam centers.
On June 11th, a batch of students arrived from Aleppo eastern countryside "Manbej", and it included 522 students who came to take high school exams in Aleppo within strict precautionary measures.