Middle East
Turkish forces killed 50 Syrian troopers, lost 2 soldiers: Ankara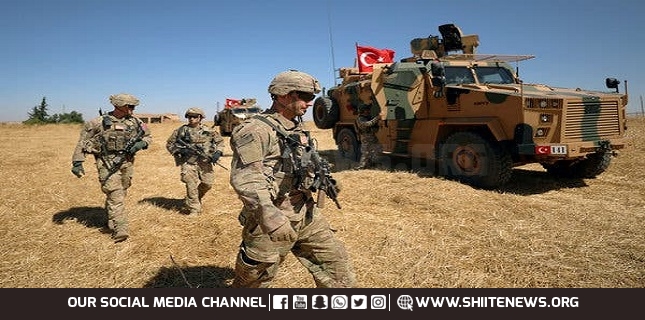 Turkey's Defense Ministry said on its Twitter account on Thursday that two Turkish troopers had been killed, while five others sustained injuries in an air attack in Syria's Idlib.
According to different sources in the region, over 50 Syrian soldiers, five tanks, two armored personnel carriers, two armored pickups and one howitzer were destroyed, it claimed.
Turkish officials say of the 12 observation posts Ankara has established in Idlib four have been encircled by advancing Syrian army troops.
Moscow took issue with Ankara after the Turkish president threatened that his military would rain fire on Syrian forces by air or ground anywhere in the Arab country if another Turkish trooper was hurt.
Erdogan has given the Syrian government until the end of February to push back its forces outside the military locations.
Over the past four years, the Turkish military has staged at least two unauthorized invasions into northern Syria to push back against Kurdish militants, which Ankara accuses of harboring subversive intentions against the Turkish administration.
Syria has denounced the invasions, saying it would respond in kind if the need arose.
-Turkish troopers