Middle East
Turkey will not leave Syria until it defeats all terrorist groups: Erdogan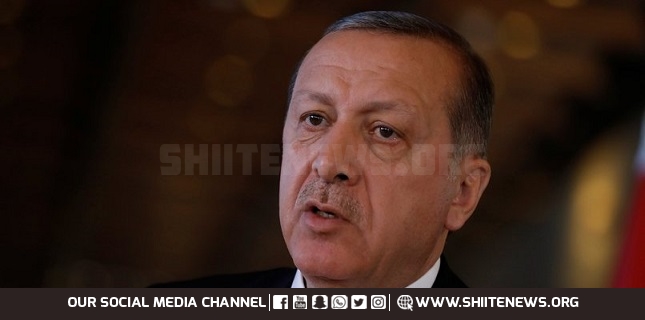 On Thursday Turkish President Recep Tayyip Erdogan said Turkey will not leave Syria until it defeats all terrorist groups there, criticizing foreign countries' stances on Turkey's military operation in northern Syria.
Erdogan assured that Operation Peace Spring will continue until the area is cleared and safe while reiterating that Syria's territorial integrity is a priority to Ankara.
The Syrian government views the Turkish operation as a breach of its sovereignty and has repeatedly called for an end to the illegitimate presence of foreign forces on Syrian soil.
Meanwhile, a Turkish official close to the presidential palace said Thursday that Turkey's borders are considered NATO borders therefore any threat to Turkey should be considered a threat to the bloc. The Presidential official went on saying that the first step to halt any threat is identifying terror organizations, stressing that some of Turkey's NATO allies have supported, promoted and funded terrorist groups threatening Turkey's internal security.
Meanwhile US defense secretary Mark Esper announced that the United States had completed its military pullback from northeastern Syria. The move came as part of an agreement between Turkey and the US. The United States claims it is focused on preventing a resurgence of Daesh while US President Donald Trump said the country regained control of all the oil in Syria.
Observers say Turkey is not seeking military support from NATO but it expects its allies in the bloc to back its operation in northern Syria by labeling Kurdish forces there as terrorist groups.
-Turkey will not leave